Posted on 10 ottobre 2006 by
CBMAN
.
Categories:
ecologia
,
eMule
,
Internet
,
Istituzioni
,
MassMedia
,
news
,
P2P
,
Roma
,
satellite
,
Stampa
,
TAV
,
Televisione
,
Video
.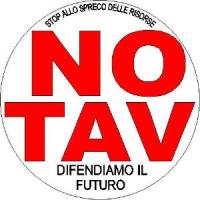 Vorrei segnalarvi brevemente una buona notizia. Circa un anno fa aiutai un mio caro amico, Il signor Roberto Torre presidente del Comitato Territoriale Ambientale di Roma, a diffondere tre documentari autoprodotti da lui, dal comitato e da un gran numero di cittadini Romani. I documentarti sono intitolati "SCANDALO TAV" – Atto Primo, "SCANDALO TAV" – Atto Secondo e "SCANDALO TAV" – Atto Terzo. Quale è la buona notizia?
Dopo aver inviato 6000 copie dei tre "SCANDALO TAV" a tutti gli organi di stampa ed istituzionali (Italiani ed Internazionali), dopo aver diffuso, trasformandoli in tre Xvid, su internet i tre filmati mediante piattaforma di file sharing p2p eMule, dopo essere stati gentilmente ospitati dal server di Arcoiris.tv (Streaming on line) da circa un anno, dopo aver proiettato i filmati in centinaia di Cineforum, Associazioni no profit, leghe NO TAV, pubbliche piazze Romane e del nord d'Italia, etc etc. FINALMENTE UNO DEI TRE DOCUMENTARI (il terzo Atto) VERRA' TRASMESSO IN TV!!!!!!!!!!
Mercoledi 11 Ottobre 2006 alle ore 21:28 (Clicca qui per il palinsesto) "SCANDALO TAV" – Atto Terzo verrà  trasmesso da ARCOIRIS TV sintonizzabile gratuitamente (canale free to air) dal polo satellitare HotBird 13°.
Ecco tutti i dati per ricevere questo interessante canale utilizzando un normalissimo ricevitore digitale satellitare:
Per chi possiede un ricevitore FTA (free to air) o comunque NON uno SkyBox:
Hotbird 7a – 13° est
TRASPONDER: 18
FREQUENZA: 11.541,03
FEQ: 5/6
POLARIZZAZIONE: Verticale
SYMBOL RATE: 22.000 Mbauds
Nome Canale: Arcoiris Tv
Per chi possiede uno SkyBox:
Sintonizzare semplicemente il canale: 916.
Il documentario verrà  anche replicato Giovedi 12 Ottobre 2006 alle ore 08:28 sempre su ARCOIRIS TV.
Per scaricare LEGALMENTE i tre documentari utilizzate tranquillamente il programma di file sharing p2p eMule cercando i termini "SCANDALO TAV" o utilizzando questi tre link diretti: "SCANDALO TAV" – ATTO PRIMO LINK x EMULE, "SCANDALO TAV" – ATTO SECONDO LINK x EMULE, "SCANDALO TAV" – ATTO TERZO LINK x EMULE.
In più si possono visionare, da circa un anno, i tre documentari in Streaming On Line (Sia con Adsl che con 56K) grazie al server di Arcoiris.tv: "SCANDALO TAV" ATTO PRIMO/SECONDO/TERZO LINK PER STREAMING ON LINE.
Se desiderate ricevere GRATUITAMENTE i tre documentari in formato DVD dovete solo scrivere un e-mail al Presidente Del Comitato Territoriale Ambientale di Roma Signor Roberto Torre: roberto.torre@inwind.it
Che dirvi di più??
BUONA VISIONE!!!!!!
CBMAN
ps:…Tra breve verrà  diffuso il quarto atto!!!!!!

Un solo grido: NO TAV! by BLOG BONZO IT 3.0 is licensed under a Creative Commons Attribution-NonCommercial-NoDerivatives 4.0 International License.